This comp plays Sharpshooters and Spirit very similarly to how Spirit Sivir plays. This comp looks to slow roll for Tristana 3 and possibly Diana 3 to spike early game. If you don't think you can hit Tristana 3, you can always transition into Spirit Sivir.
When to make
Go for this comp if you have a Chosen Spirit or Sharpshooter. Items shouldn't be too hard to build, but try to have at least Last Whisper ready to go.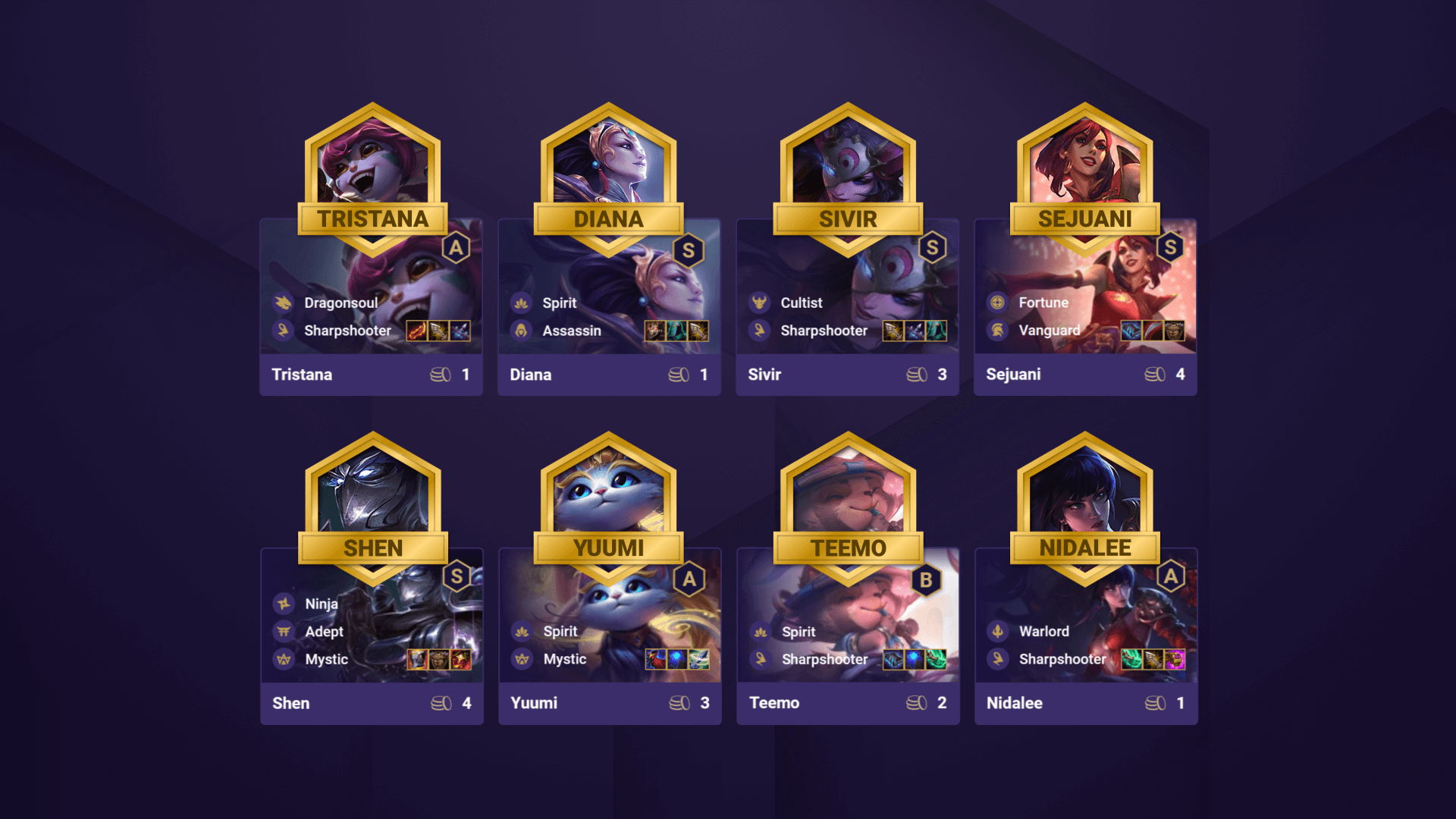 Don't level up early and save gold to slow roll.
Begin slow rolling for Tristana 3 and Diana 3 if you can. If you don't plan on building Locket of the Iron Solari, you can skip going for Diana 3 and replace her with Kindred later.
Once you find Tristana 3, start slow leveling to catch up in levels, add in more units, and complete your team comp.
Early Game
You will want to have Spirit and Sharpshooters, but make sure you have some sort of frontline and not just damage units.
Mid Game
Once you have more room for units, start adding in more Sharpshooters and Spirit units. Once again, make sure you have an ample frontline to tank damage.
Yuumi is positioned off to the side so that she can dash to Tristana and boost her attack speed. If Yuumi is still 1-star, you may want to move her back a bit so she doesn't die instantly.