This comp plays very similarly to 6 Enlightened, except you choose to slow roll to make Nasus the main carry of the comp.
When to make
Go for this comp if you find a Chosen Syphoner. A Chosen Nasus will be ideal, but if you can find Nasus 3 without Chosen, you will be okay.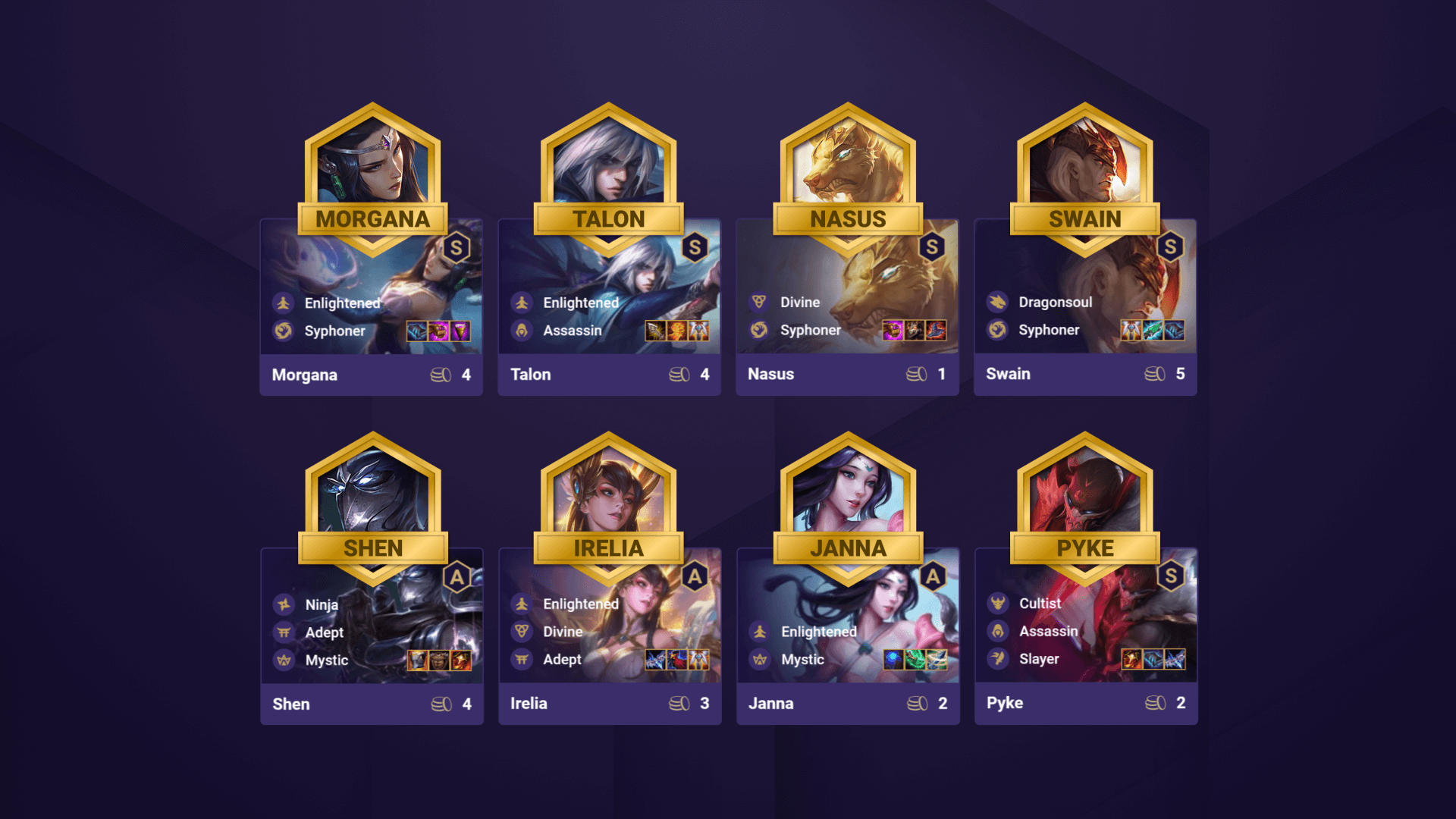 During Stage 2, don't level at all and save up gold.
Once you hit 50 gold, begin slow rollling for Nasus 3.
After hitting Nasus 3, begin slow leveling to catch up in levels and add in more units.
Early Game
Use whatever units you can to synergize around Nasus.
Mid Game
Continue adding in mid game units like Irelia and Janna.
Much like the 6 Enlightened comp, you can run Assassin Spatula on Morgana to free up a unit slot by taking out Pyke. This will allow you to add in any unit you want like Yone or another 5 cost unit.