This comp slow rolls for Nidalee 3 in order to power spike early and mid game. This will ideally lead to a win streak in the mid game to easily transition into level 8 with Samira as the late game carry.
When to make
Go for this comp if you are able to find a Chosen Nidalee. It can be either Warlord or Sharpshooter.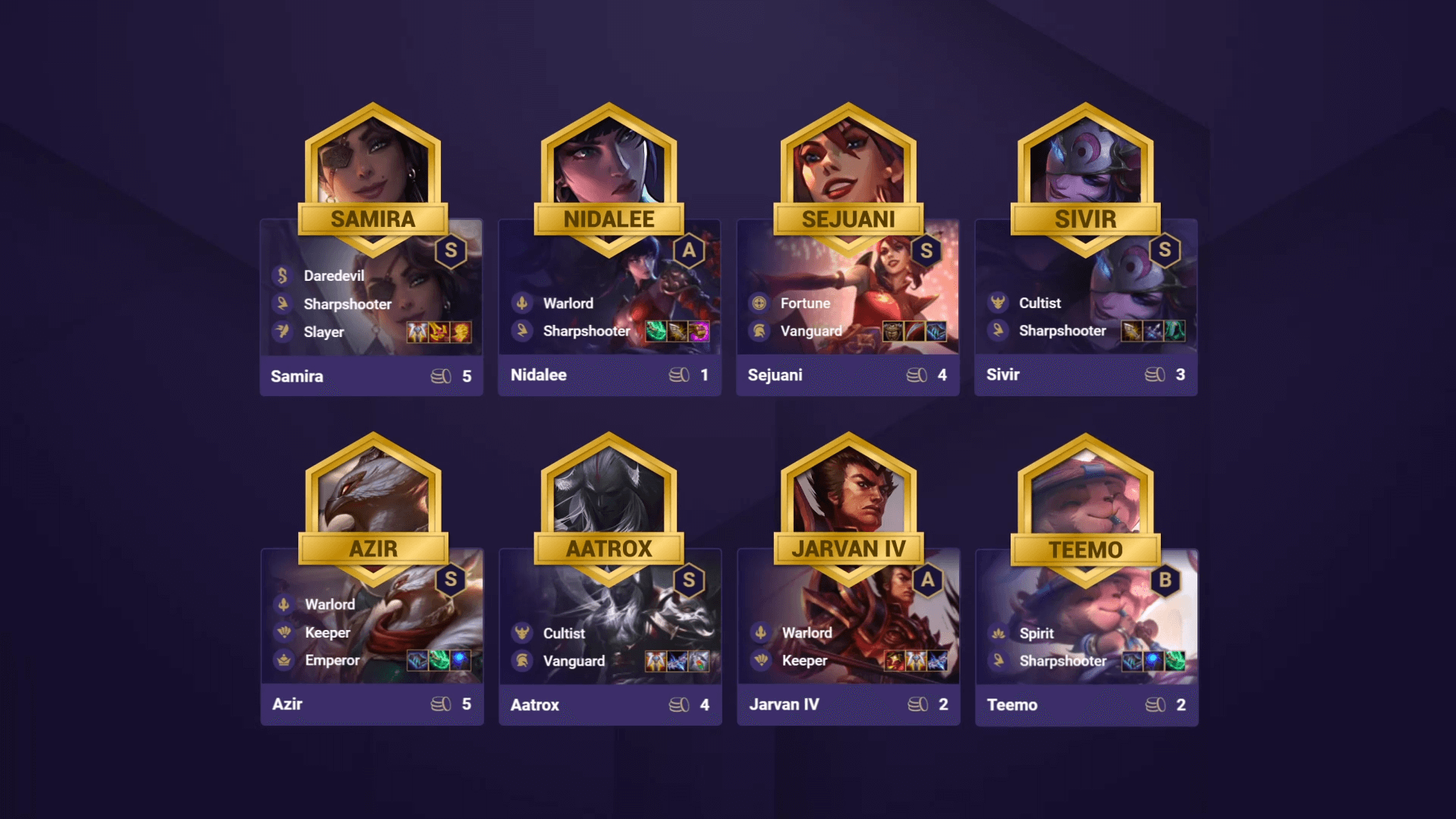 Don't level up and save gold to slow roll.
Once you hit 50 gold, begin slow rolling for Nidalee 3.
Once you hit Nidalee, slow level to catch up in levels and add in more units.
Early Game
Start out with Nidalee and some frontline like Vanguards or Warlord. Pair her with a Sharpshooter for damage.
Mid Game
In the mid game, you can have 4 Sharpshooters in with whatever frontline you can scrap together. If you have a Sharpshooter Chosen, you can drop Tristana for a stronger unit.
The comp finishes out at 3 Warlords and 4 Sharpshooters without a Chosen. As such, with a Chosen Nidalee, you can have either trait. Sharpshooters can make it easier to reach 4 Sharpshooters, so it comes out ahead of Warlord Chosen by just a tad.