This comp revolves around Olaf as the main carry and surrounds him with good supporting units.
When to make
This comp doesn't require a specific Chosen, so try to hit a high value Chosen like Olaf. Also make sure you have good items for Olaf.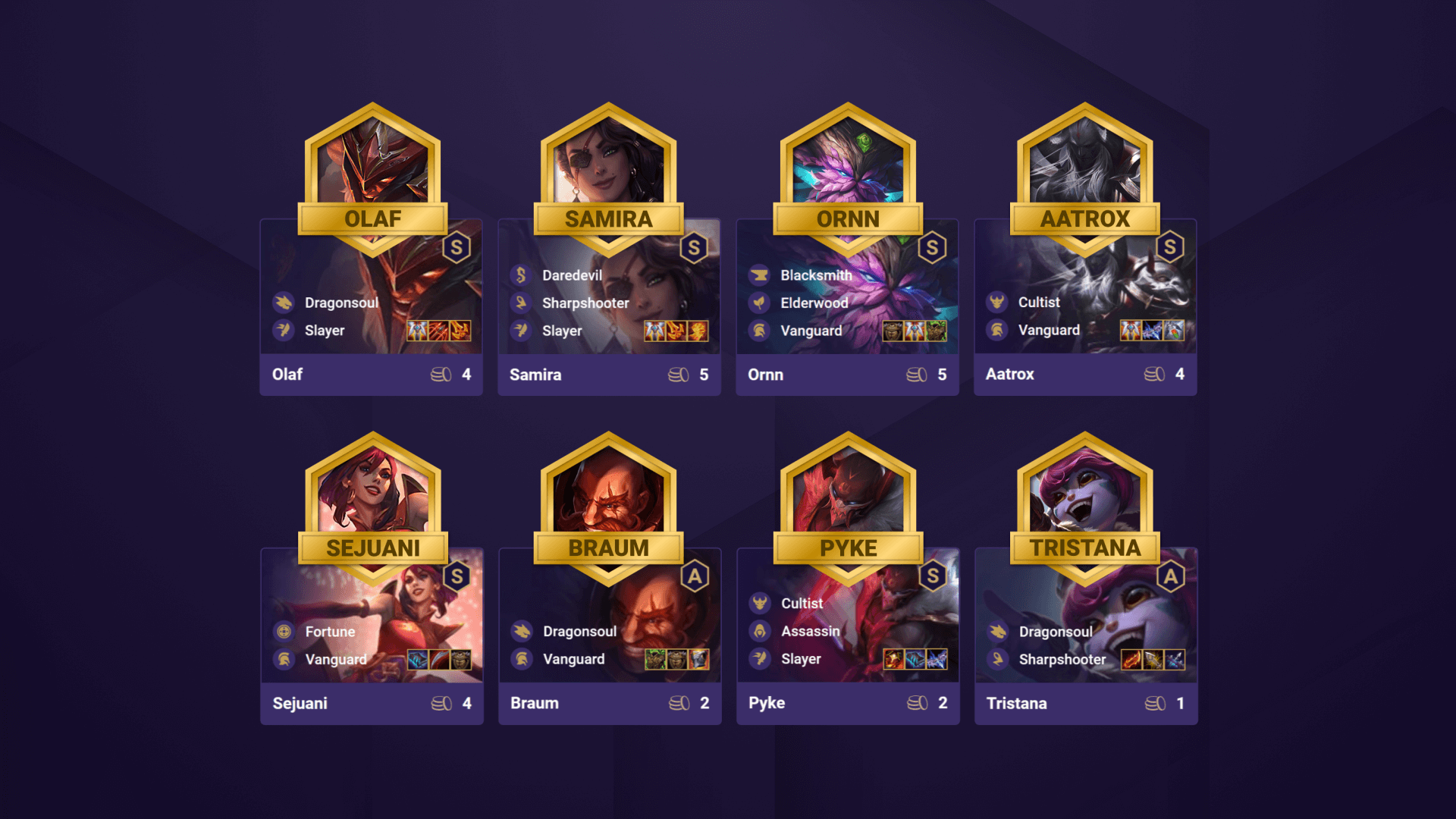 Level up to 4 early if you want to start a win streak. Level up to 5 to try and continue the streak.

If you're weak in the early game, you can opt to save gold and lose streak instead.
At Round 2, level up to 6 regardless of your start. Put together the strongest team you can with the units you find.
At Round 1, level up to 7. Roll down to stabilize your comp if you are weak. Afterward, save up to hit level 8 and complete your comp.
Early Game
In the early game, you can use just about anything, but Cultists will give an easy transition.
Mid Game
In the mid game, your main additions will be Darius and Sivir. You can drop Twisted Fate for Sivir and add in a unit like a Keeper for your 6th unit.
This comp uses a lot of high cost units, so make sure to build a strong economy in the early game and use low cost efficient units to get you through the early and mid game.