This comp revolves around Kayle as the main carry of the team and surrounds her with Divine and supporting synergies like Executioner and Spirit. There is no Chosen requirement, but getting a Chosen Kayle is one of the best options as she is the main carry.
When to make
Go for this comp if you have good Kayle items. You can use just about any Chosen you want early game, but try to hit one of your highest cost units when you hit level 7 and 8.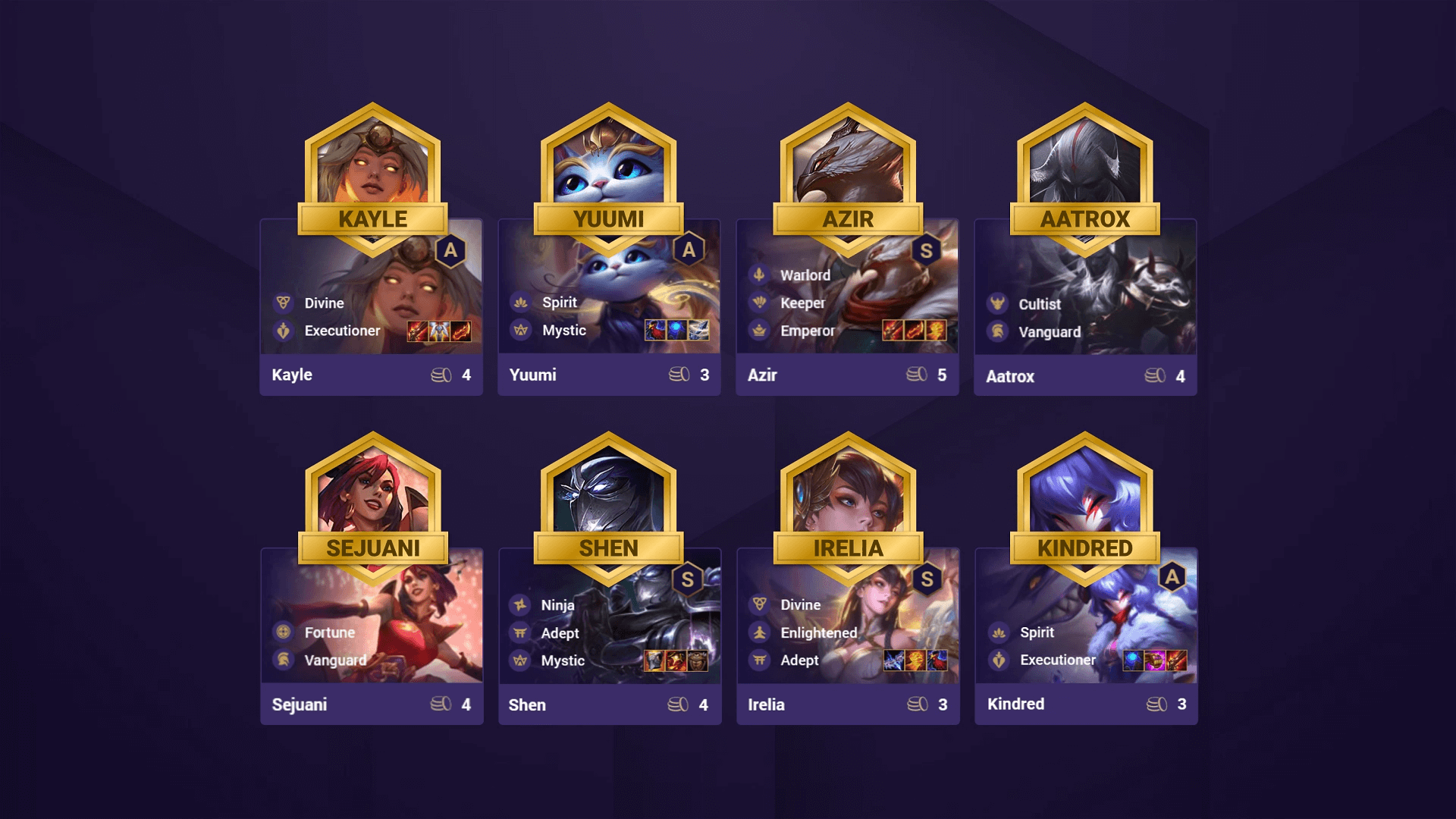 Level up to 4 early if you want to start a win streak. Level up to 5 to try and continue the streak.

If you're weak in the early game, you can opt to save gold and lose streak instead.
At Round 2, level up to 6 regardless of your start. Put together the strongest team you can.
At Round 1, level up to 7. Roll down to stabilize your comp if you are weak. Afterward, save up to hit level 8 and complete your comp.
Early Game
Duelists and Divine make for the easiest transition, but you can use whatever you find and still transition into this comp.
Mid Game
You have multiple good three costs to add in like Kindred, Irelia and Yuumi. You can also add something like Janna in to provide Mystic with Yuumi and Enlightened for Fiora if you are running her.
Kayle is in the corner so that Yuumi will dash to her when casting her ability, thus giving Kayle more attack speed. If you can't build a Quicksilver, you may need to reposition her to avoid things like hooks and Aatrox pulls.