This comp revolves around hitting the 7 Mage synergy to boost up your Aurelion Sol and Annie. Annie becomes the main tank while Aurelion Sol is the main carry.
When to make
Items shouldn't be too hard to build, but prioritize ASol, then Annie, then Lulu items. You will want to have a Mage Chosen and lots of early copies of Annie if possible.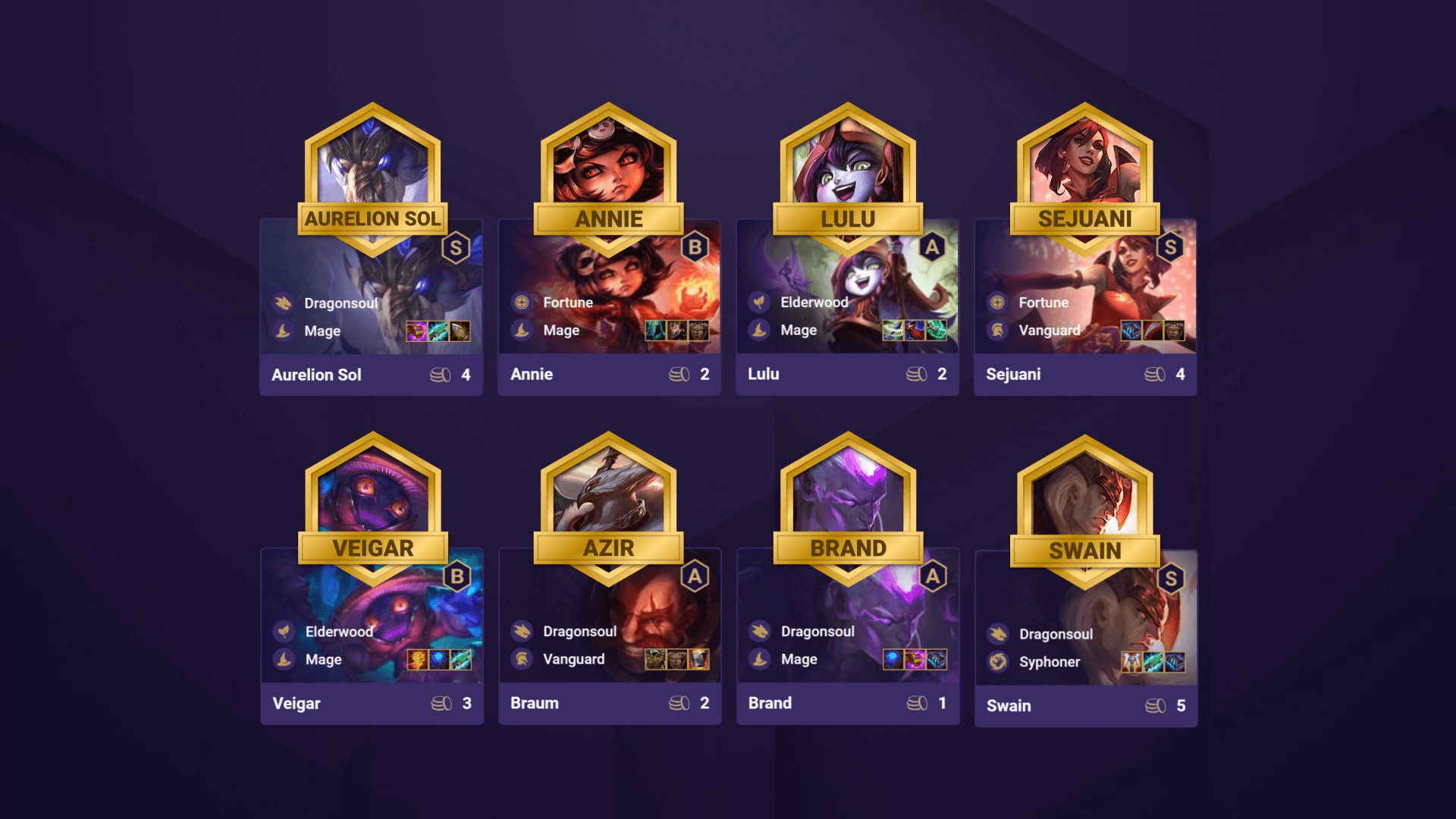 Level up to 4 early if you want to start a win streak. Level up to 5 to try and continue the streak.

If you're weak in the early game, you can opt to save gold and lose streak instead.
At Round 2, level up to 6 regardless of your start. Put together the strongest team you can.
At Round 1, level up to 7. Roll down to stabilize your comp if you are weak.

Once you are stable, slow roll for Annie 3. You can also slow roll for other 3 stars like Lulu, Veigar, and Brand as well. If you are very far from Annie 3, you may consider simply leveling up to 8 to find Aurelion Sol if you are bleeding out.

Once you find Annie 3 or choose not to slow roll, save up for level 8 to complete your team comp.
Early Game
Assuming you have an early Mage Chosen, you should be able to run 3 Mages quite comfortably. If you don't have one yet, you can simply run 3 Mages instead.
Mid Game
You can decide between running Vanguards or Brawlers for your frontline, it mainly depends on what you are able to find.
If you get a Magnetic Remover from a Lucky Lantern, you can go ahead and slap your Aurelion Sol onto a Mage like Brand or Veigar to help you through the early and mid game. You can also simply buy another copy of Brand or Veigar and sell off the unit holding the items as well.




Aurelion Sol
Guardian Angel
15
25



Jeweled Gauntlet
20%
20


Hextech Gunblade
20
15


Swain

Mage's Cap
15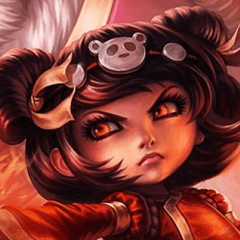 Annie

Zz'Rot Portal
+15%
200