This comp uses 6 Keepers to have a strong early and mid game with carries like Kennen. The comp then itemizes Xayah as your consistent late game carry.
When to make
Go for this comp if you have a Chosen Keeper. Hitting Kennen early also helps, but you can still be strong with things like Sunfire Cape or Statikk Shiv early game.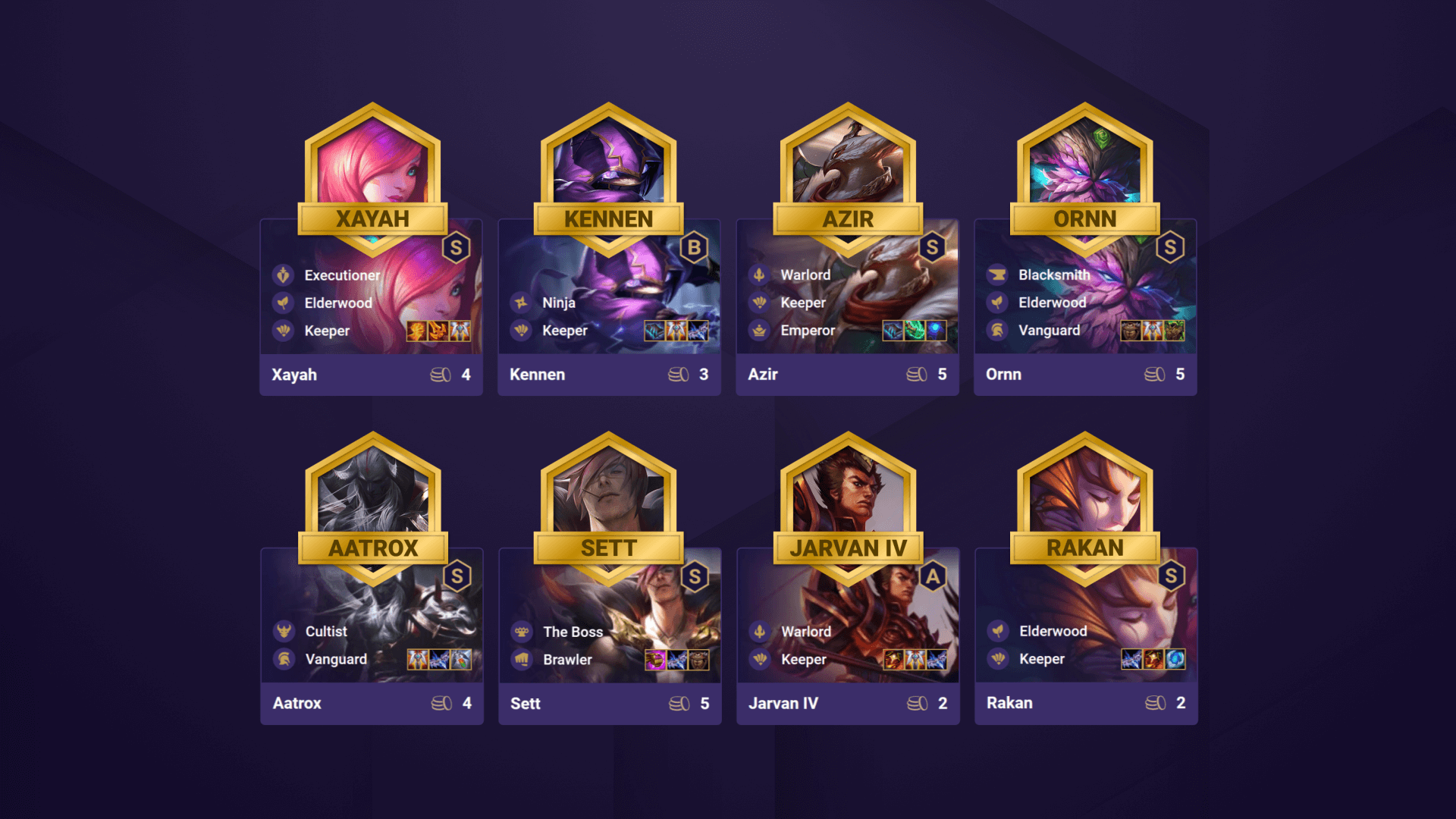 Level up to 4 early if you want to start a win streak. Level up to 5 to try and continue the streak.

If you're weak in the early game, you can opt to save gold and lose streak instead.
At Round 2, level up to 6 regardless of your start. Put together the strongest team you can.
At Round 1, level up to 7. Roll down to stabilize your comp if you are weak. Afterward, save up to hit level 8 and complete your comp.
Early Game
Keepers are the obvious start, and you can pair them with good backline damage like Sharpshooters or Cultists or both.
Mid Game
Continue adding in more Keepers. Use any attack damage carry to hold items for Xayah like Sivir or Tristana.
Keepers should be positioned toward the side so that Xayah's ability targeting can hit more units. Try to be on the side of your opponent to hit them with abilities, but even if you miss, it's more often better than being in the center.