Synergies





This is a full Star Guardian comp that uses Neeko, Kai'Sa and Ekko as your main carries!






- If you see a Star Guardian Heart, Crest or Crown - If you can open your game with 4 Star Guardian from the get go
This comp uses the standard leveling strategy that revolves around a 4-cost carry.

Kai'Sa
Ekko

Neeko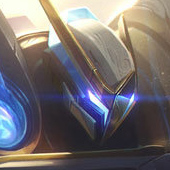 Garen

Miss Fortune

Nilah

Rell
Lux
2
2
2
2
1

Annie
Lux

Rell

Poppy


- Play around Star Guardian - Lux = item holder for Neeko/Kai'Sa - Annie = item holder for Ekko - Level up to 4 at stage 2-1.
4
2
2
2
1
1
1

Kai'Sa

Annie

Nilah

Rell
Lux

Poppy




- Transition items to Kai'Sa - Play 4 Star Guardian - Level up to 6 at stage 3-2 - Roll a little and hit 2 star upgrades
- Late Game --> replace Lux with Syndra