Piltover
Sorcerer

Statikk Shiv
20%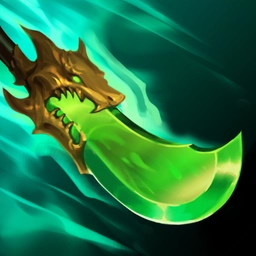 Spear of Shojin
15
15%



Rabadon's Deathcap
10
10



Command: Protect
Orianna shields her lowest-health ally and empowers her next attack to deal bonus magic damage.
Chill: Reduced Attack Speed by 30%
Piltover
Gain the T-Hex. Every time you lose a player combat, the T-Hex gains Charges. Winning converts the Charges to Power for the T-Hex and grants you loot based on the number of Charges converted.
6
Each loss counts as 2 losses instead. Winning grants bonus loot.
Sorcerer
Sorcerers gain bonus Ability Power.
When an enemy dies after being damaged by a Sorcerer, they deal a percentage of that enemy's maximum Health to another enemy.
2
25 Ability Power; shock 1 enemy for 5% Health
4
50 Ability Power; shock 2 enemy for 11% Health
6
90 Ability Power; shock 2 enemies for 15% Health
8
135 Ability Power; shock 2 enemies for 15% Health