GANHE MAIS EM Teamfight Tactics
Mobalytics é o melhor companheiro de jogo que te ajuda jogadores de todos os níveis de habilidade melhoram e sobem
COMPOSIÇÕES DA COMUNIDADE EXPLORE OU CRIE
Descubra comps, desde memes até competitivas, criados pela comunidade.
Explore as Comps da Comunidade
COMPOSIÇÕES DO META ATUALIZADO A CADA PATCH
Veja quais composições de equipe estão dominando o meta com recomendações de nossos especialistas do Challenger.
Explore Comps do Meta
Pesquise tudo o que há para saber sobre os campeões, desde seus custos e habilidades até seus itens e sinergias recomendadas.
EXPLORE CAMPEÕES
What is Teamfight Tactics?
TFT is an "auto-battler" game that puts your team-building skills to the test. Build a team comp from a wide variety of champions that you can upgrade and equip. Every round, your team will battle opponents until one team is left.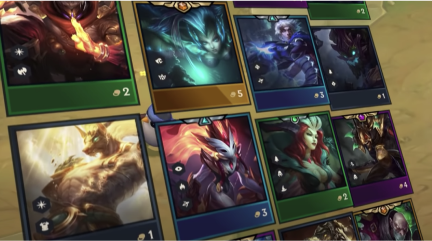 Combine champion abilities and synergies to build unique strategies.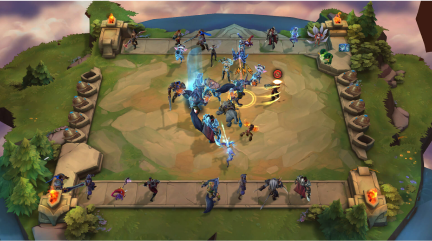 See how your team stacks up against your opponents every round.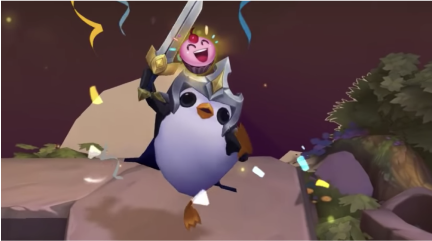 There can only be one team left. Make sure your comp reigns supreme!
Handcrafted with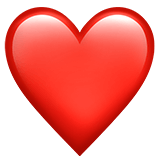 by Gamers for Gamers
Mobalytics isn't endorsed by Riot Games and doesn't reflect the views or opinions of Riot Games or anyone officially involved in producing or managing League of Legends. League of Legends™ and Riot Games are trademarks or registered trademarks of Riot Games, Inc.
Talk to our team on:
Connect with us:
Copyright © 2016-2021. Gamers Net, Inc.