Final Warning - Stats, Exotic Perk, Catalyst & More
Exotic Sidearm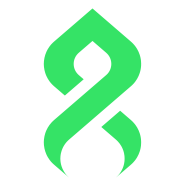 Strand

Primary
PvE
PvP
The flit of tiny wings; the pull of a trigger.

Pick Your Poison
Hipfiring: Projectiles will track marked targets, dealing increased body shot damage on impact.
Aiming: Projectiles have greatly increased velocity and deal extra critical hit damage to marked targets.

All at Once
Holding down the trigger marks targets within range and loads multiple bullets, which fire in a burst with increased stability on trigger release. Hitting a marked target with a fully charged burst will unravel them.






Final Warning Catalyst
Upgrades this weapon to a Masterwork. Once upgraded, the weapon will obtain enhanced capabilities, such as increased stats and/or additional perks.
Defeat targets using this weapon to unlock this upgrade.
Impact

35

Range

35

Stability

61

Handling

47

Reload Speed

33

Aim Assistance

88

Zoom

12

Airborne Effectiveness

27

Rounds Per Minute

450

Magazine

21

Recoil Direction

40

Charge Time

1000

Inventory Size

50
Source: "The Final Strand" Exotic Quest
Final Warning Alternatives