Synergien






This comp is focused all around the 1 cost Renegade Sylas! You'll give him tons of HP with 2x Warmog's because his ability scales with it and deals more damage this way!




- If you see the "King Slayer" Augment - If you have lots of Belt item components for Sylas early on - If you find lots of Sylas copies without rolling
Roll gold aggressively to 3 star units

Sylas

Viego
Leona

Ekko

Alistar

Jinx

Vi

Nasus
3
2
1
1
1

Sylas

Jinx

Galio

Nasus


- Get Sylas as many belts as possible for 2x Warmogs Armor. - Sylas 2 star = Level up to 4 at stage 2-1. - Sylas 1 star = DON't level up and lose streak.
3
3
2
1
1
1
1

Sylas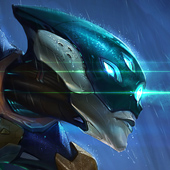 Camille

Jinx

Galio

Nasus

Talon



- Add Renegade with Talon and Camille - 2 star Sylas will be enough to get you to the late-game! - Level up to 6 at stage 3-2
Zusätzliche Zusammenstellungs-Tipps
- Potentially roll a little bit during Stage 2 and 3 if it means you can hit Sylas 3 star