Kassadin

·

Střední Expert Video Guide
P

Q

W

E

R
Win rate
50.4%
Pick rate
3.9%
Ban rate
5.3%
Matches
67 002

-
Get everything you need for Kassadin Střední build! The highest win rate Kassadin runes, items, skill order and summoner spells in patch 13.18.
Check the video guide developed by our experts for you: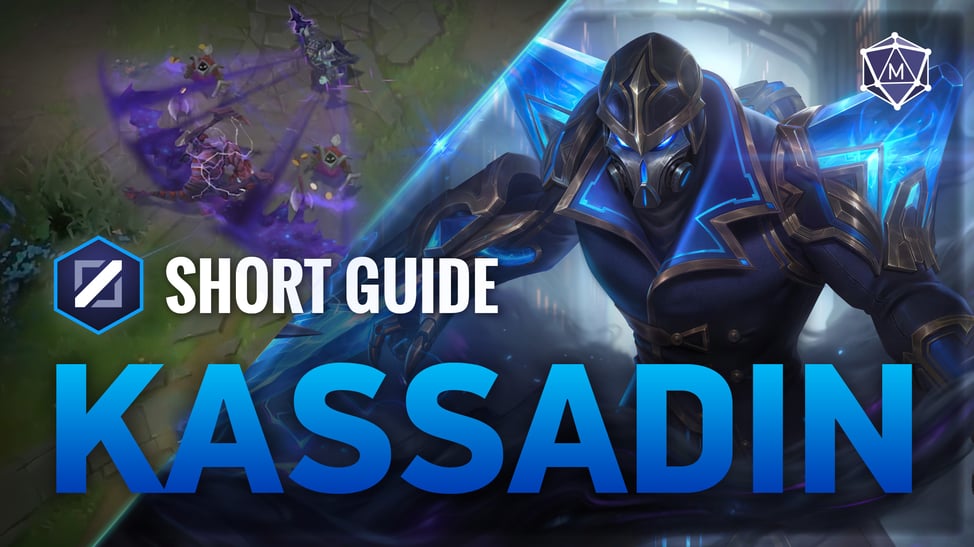 Kassadin Matchups Overview
Best Synergy (DUO)
Kassadin General information
Zaměřte se na to, abyste zůstali zdraví, dobře hospodařili a hráli s nízkým rizikem během rané fáze lankování. Snažte se a vyvarujte se toho, abyste se dostali do pozice, kde by nepřítel mohl využít vaši slabost a postavit vás pozadu.
Až do úrovně 16 buďte tak sobečtí, jak jen můžete. Jakmile dosáhnete úrovně 16, budete mnohem silnější a měli byste se pokusit hru dokončit pomocí špičky síly.
Příspěvek 6, když chcete obchodovat, ujistěte se, že nepřítel má klíčovou schopnost při cooldownu, než agresivně použijete svůj Ultimate

R. Pokud vstoupíte, až budou všechny jejich schopnosti aktivní, budou mít velké poškození a budou moci s vámi obchodovat zpět.
Kassadin combos
Every combo you need to master the champion!
Kassadin užitečných zdrojů

Probuilds
Check out the latest and best Kassadin Probuilds used by pros from around the world, featured by lolvvv.

New Champion: Briar
New champion is already on PBE! Check out the latest meta Briar build now!

In-depth Build Stats
Kassadin related champions
Filters
Sections